16 Nov

NEW WAREHOUSE AT CITISWICH BUSINESS PARK, BUNDAMBA TO CREATE HUNDREDS OF JOBS – COURIER MAIL – JESSICA BAKER – 9/11/21
New warehouse at Citiswich Business Park, Bundamba to create hundreds of jobs
A new warehouse and transport facility will arrive at Queensland's largest industrial development in the new year, bringing with it hundreds of jobs for Ipswich residents.
National property company Gibb Group will deliver a two-stage development at Walker Corporation's $1 billion Citiswich Business Park, on behalf of landowner Arrow Capital.
A warehouse, freight area, and office will be built on the vacant 13ha site at 7001 Wood St, Bundamba.
Neighbours include Costco, Capral, the Reject Shop and a service station.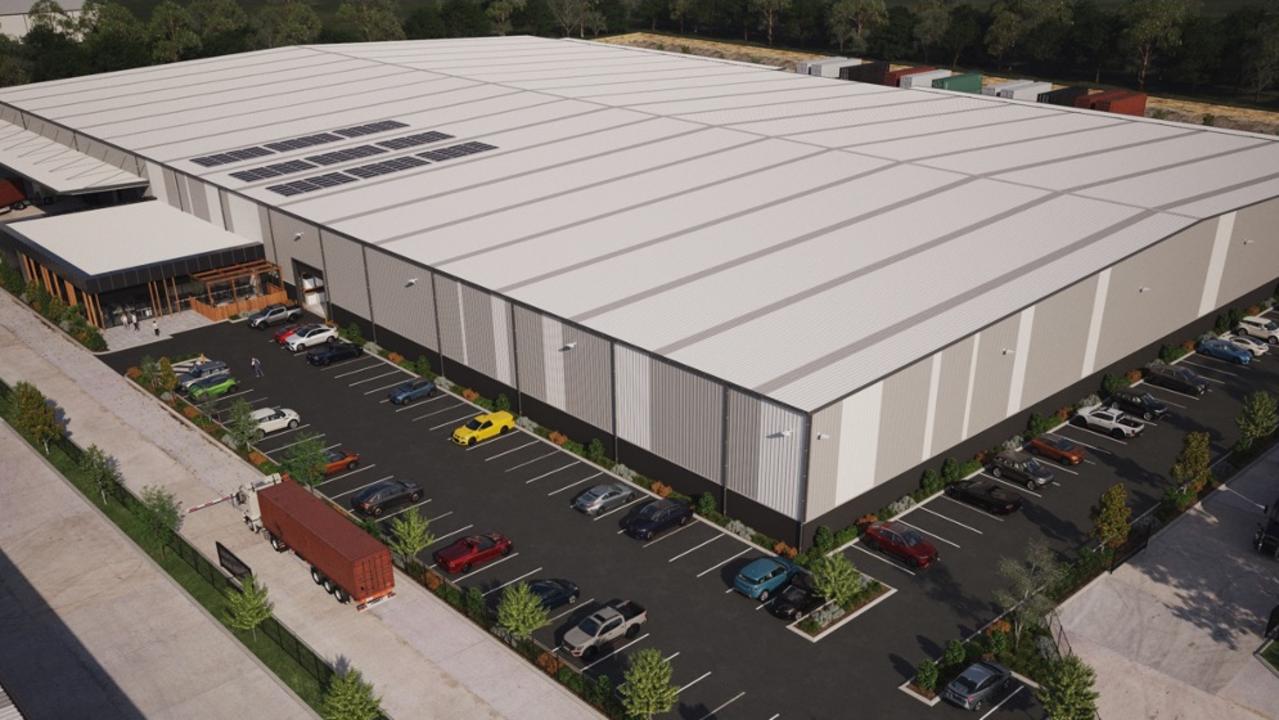 An artist's impression of the warehouse and transport facility.
Gibb Group did not reveal the tenant but confirmed the first stage of the development was a warehouse and transport facility for a national logistics group.
Plans submitted to Ipswich City Council in August stated the likely tenant was an "established Australian company with locations of a similar scale across the country".
Between 200 and 300 local jobs will be created during construction and an estimated 60 to 70 workers will be needed to run the facility.
A Gibb Group spokesman said the second stage would be a "speculative'' warehouse complex offering facilities from 3000sqm to 10,000sqm.
"We are yet to lodge an application for this second stage," he said.
"Built out, the two stages represent some 50,000sqm of new warehouse space for the market."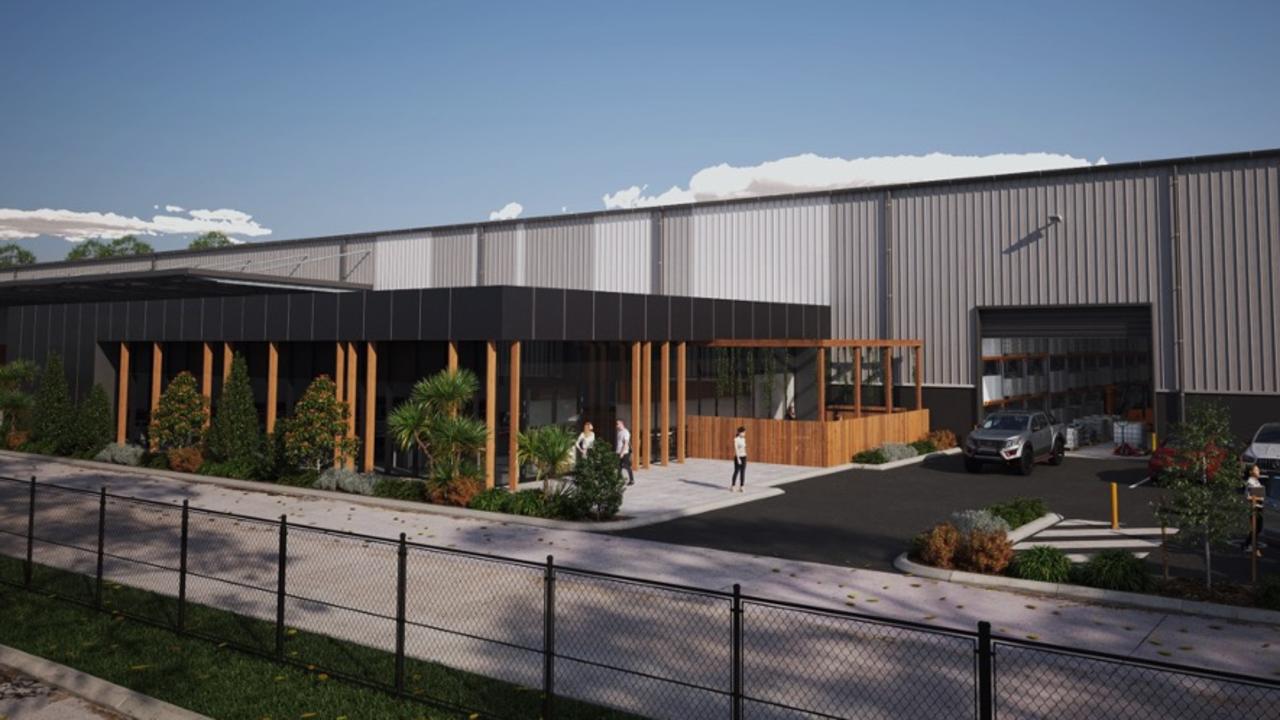 A Gibb Group spokesman said the design could change. Picture: Supplied
Nearly 90 car parks will also be provided, as well as a B-double parking area and a storage area for up to 35 shipping containers.
The facility will operate 24 hours per day, seven days a week.
Gibb Group managing director Glen Wintour said the new warehouse and freight areas would cater to Ipswich's surging demand in the logistics sector and connect users to the broader highway network.
"We believe the speculative product we will bring into the market next year will fill a much needed gap in the current market," Mr Wintour said.
"We will offer a range of warehouse tenancies all with their own dedicated and secure yard space, which is hard to find at the moment."
Construction of the first stage of the development is expected to start early next year, and construction of the second soon after.
Founding partner of private real estate company Arrow Capital, Kurt Wilkinson, said he was excited to work with Gibb Group in delivering the warehouse and freight facility.
"We are excited to be partnering with Gibb Group to progressively develop out the industrial masterplan at Citiswich adding to our portfolio of existing investments and development pipeline," he said.